Flo Technologies recently announced a program, HomeProtect, that will reimburse homeowners for their insurance deductibles if they suffer water damage while using Flo products.
The CEO and co-founder of Flo Technologies, Gabriel Halimi,  says, "Water damage is the leading cause of preventable homeowners insurance claims every year, costing over $9 billion annually. We've analyzed the results from our diverse customer base and proved our initial hypothesis: The Flo System's proactive technology helps dramatically reduce the likelihood of water damage. With this data, we can now stand behind our customers in an unprecedented way."
HomeProtect will cost $5 per month and cover any damage that the Flo system should have prevented. Homeowners who purchase the plan will be eligible for the following benefits:
A water damage prevention guarantee: Flo will pay up to $2,500 for out-of-pocket homeowner's insurance deductible;
Proactive Monitoring by Flo's experienced support team, as well as Live Chat Support;
Access to Flo's Water Concierge to answer questions about your home's water system and help resolve water and plumbing issues (whether or not the issues involve the Flo System);
An extended 3-year product warranty;
Access to enhanced analysis and information about water usage, including usage per water fixture (currently in beta);
A Flo Certified Letter for Insurance that may help reduce monthly homeowners insurance costs (depending on your insurance provider); and
Access to the Flo Standard Plan, which comes with every Flo device purchase.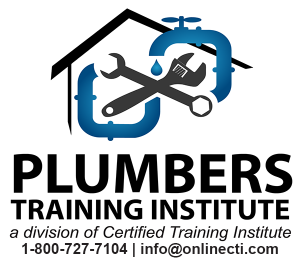 Want to get a Plumbers license? Need the 5-Hour Code Update?