How many CE hours do I need to renew my Electrical License in Florida?
In the state of Florida all electricians are required to complete 14 hours of approved electrical continuing education. Certified and Registered electricians and Alarm Contractors renew their licenses on August 31 of even-numbered years. Multiple License Holders are required to complete the continuing education requirements only once each biennium. Florida requires that of these 14 hours at least: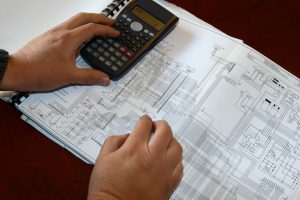 7 hours on Technical Subjects
1 hours on Worker's Compensation
1 hour on Workplace Safety
1 hour on Business Practices
1 hour on Advanced Building Code
3 hours General
Electrical Codes and Standards Training Institute (ECSTI) now offers three fully approved 7 hour online video courses, which fulfill all required electrical continued education. Our interactive online education courses for electricians and electrical contractors, are instructed by the highly acclaimed author and instructor, James Stallcup.
Interactive coverage of changes to the National Electrical Code for the 2014 update.
Required Competency: Workplace Safety, Business Practices (Lien Law), Workers' Compensation, Electrical Laws and Rules, Thermal and Moisture Protection (Advanced Module), and NFPA 70E Electrical Safety (Technical).
Interactive video course focuses on simplifying some of the more complicated rules pertaining to the design, installation and selection of wiring methods and equipment.
Electrical Codes and Standards Training Institute was recently chosen for the EC&M Magazine Training Software Category Winner, "Product of the Year 2016."

Connect with us on Facebook, Twitter, and LinkedIn to keep up to date on the latest news, contests, and giveaways!