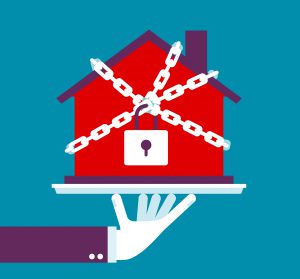 If you're out there selling real estate without a license, the State of Michigan is coming after you! The Department of Licensing and Regulatory Affairs (LARA) is partnering with Attorney General Bill Schuette to ramp up efforts to hold unlicensed real estate practitioners accountable.
There has been a rise in unlicensed real estate activity
For the past several months, Michigan Realtors ® has been heading up discussions with both LARA and the Attorney General to promote an initiative to deal with this increase.  They are taking a strong stance to keep consumers safe by promoting the Consumer Complaint/Inquiry System making it easy for individuals to file complaints online via a Consumer Complaint Online Form or by calling a Toll Free Consumer Hotline (877-765-8388).
Please be aware when filing a complaint or inquiry that they become public records when submitted to the Attorney General's office and they may be subject to disclosure to anyone who asks for them.  For complete rules on filing complaints and inquiries, along with a mail-in complaint/inquiry form, CLICK HERE.
For those who would like to get licensed, the Real Estate Training Institute is a great source for taking the State Approved salesperson prelicensure education, as well as broker prelicensure and real estate continued education for real estate professionals who are already licensed.