Developed in Partnership With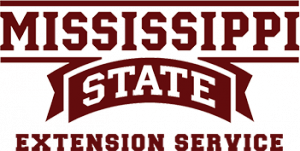 National Pesticide Applicator
Core Continuing Education Courses
Fast • Easy • Affordable
Pesticide Applicator Continuing Education Courses
All continuing education courses are currently approved for core CEU credits in Florida, Georgia, Montana, and Utah.
Federal Pesticide Laws
Pesticides are hazardous substances that can cause serious harm if used improperly. Pesticides are regulated to utilize their benefits while protecting public health and welfare, and preventing harm to the environment. Federal and state pesticide laws and regulations control the labeling, sale and distribution, storage, transportation, use and disposal in the best public interest. This course addresses the requirements set forth by federal regulations. Pesticide applicators are responsible for learning about and complying with all regulations.
1 Credit Hour
Personal Protective Equipment and Emergency Response
PPE comprises the clothing and devices you wear to protect your body from contact with pesticides. Wearing PPE can reduce exposure (dermal, inhalation, ocular, or oral) and thereby lower the chances of pesticide injury, illness, or poisoning. It is important that all pesticide applicators and handlers understand the protections and limitations of PPE. Proper PPE
selection, use, and care are essential.
1 Credit Hour
Pest Management
After completing this course in its entirety, participants will be able to:
Discuss the importance of pest identification in pest control.
Describe how pest population levels trigger control procedures.
Give several reasons why pesticide applications may fail.
1 Credit Hour
Pesticide Application Procedures
Today's pest management practices require modern equipment to apply a variety of pesticides. Pesticides may be applied as sprays, dusts, granules, gases (vapors), fogs, baits, rubs, or dips. The vast array of application equipment must be matched to the pesticide as well as to the size and type of the job. To make an effective, safe, and efficient application, read the label first. In addition, you must properly select, operate, calibrate, and maintain your equipment.
1 Credit Hour
Pesticide Formulations
A pesticide formulation is a combination of active and inert ingredients that forms an end-use pesticide product. Pesticides are formulated to make them safer or easier to use. There are many formulations available for various pest control sites and situations, and it is important that applicators choose the best one for the job.
1 Credit Hour
Pesticide Hazards and First Aid
Pesticides are designed to be toxic to living organisms so they can control pests (e.g., plants, insects, rodents, fungi, and bacteria). At the same time, pesticides must be used with special care to avoid harming nontarget organisms, including pesticide applicators, handlers, and anyone else exposed to the product. Pesticides can have both short-term and long-term effects on humans. As a result, pesticide users need to be concerned with the hazards associated with exposure to the chemical and not exclusively with the toxicity of the pesticide.
1 Credit Hour
Pesticide Labeling
The pesticide label is the main method of communication between a pesticide manufacturer and pesticide users. The information printed on and attached to the pesticide container is the label. By law, pesticide users are required to comply with all instructions and use directions found on the pesticide product label.
1 Credit Hour
Pesticides in The Environment
Applicators and the public share concerns about how pesticides may harm the environment. Initially, hazards to humans were the primary reason the U.S. Environmental Protection Agency (EPA) decided to classify a pesticide as a restricted-use product.
1 Credit Hour
Planning the Pesticide Application
Planning is essential before beginning a pesticide application. To help plan, you should know how to:
• Select the right pesticide for the job.
• Review the label.
• Test for pesticide compatibility before mixing.
• Choose what personal protective equipment to wear.
• Transfer pesticides safely.
• Clean up after an application.
1 Credit Hour
Transportation, Storage, Security and Professional Conduct
This course discusses safety and security issues that may arise when pesticides are moved or stored.  It is important for certified applicators to know under what conditions uncertified people can make applications of restricted use products. You also need to understand the importance of communication and how to communicate with customers about what you are doing.
1 Credit Hour
Course Features
Instructor led HD Video instruction with an actual instructor on screen
(Not Narrated Slides)
Graphically Enhanced Text that you can use to follow along.
Complete Practice Exam that you can use to test your knowledge
Certificate of Completion that can be applied for CEU Credit
24/7 Access from any computer or Mobile Device. Even your phone!
Everything you need to know to pass the test:
Up-to-date pest management information and your responsibilities as an applicator
Six general pest management methods, and their application
"Integrated Pest Management (IPM)" solutions defined
Simplified federal pesticide laws and regulations that you will understand
"Restricted use" vs. "general use" pesticides
Learn to build an organized record keeping system
Pesticide label explanations for proper identification and use
Understand pesticide formulation and its effects
Common abbreviations for pesticide formulations. (e.g., WP or RUP)
Typical symptoms of pesticide exposure in humans and harmful effects
Hazard level classification including corresponding signal words
Complete guide to Personal Protective Equipment (PPE)
Clear understanding of environmental effects of pesticides
Proper transportation, storage and security of pesticides
Emergency response and how to react
Choosing the proper pesticide and correct application procedures
Practice exam to test your knowledge
Who should take this online video course?
Anyone who is preparing to become a commercial or private pesticide applicator, and plans on taking the National Pesticide Applicator Certification Core Exam. This course will give you everything you need to know to pass the exam on your first try. It is also an awesome tool for pesticide applicators who would like to refresh their knowledge or need to complete CEUs.
*Please check with your state for current continuing education requirements.
This is the most thorough online pesticide exam prep available!