Developed in Partnership With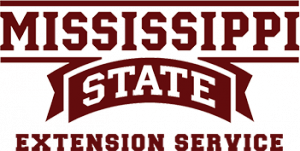 National Pesticide Applicator
Core Exam Prep Course
Fast • Easy • Affordable
Pesticide Applicator Certification Core Exam Prep Program
This course is intended as a study guide for preparing to take the Pesticide Applicator Certification Core Exam administered by your state, tribe, territory, or federal department/agency. Passing the core exam is essential to becoming a certified applicator. This certification course benefits both you and the general public. By learning how to handle pesticides correctly, you will be able to protect yourself, others, and the environment from pesticide misuse.
Course Features
Instructor-led HD Video instruction with an actual instructor on screen
(Not Narrated Slides)
Graphically Enhanced Text that you can use to follow along.
National Core Manual available for download.
Complete Practice Exam that you can use to test your knowledge.
Certificate of Completion that can be applied for CEU Credit.
24/7 Access from any computer or Mobile Device. Even your phone!
About This 12-hour Online Video Course
This 12-hour online video course is designed to prepare you to take and pass the National Pesticide Applicator Certification Core Exam on your first try. Gene Merkl, our on-screen instructor will walk you through everything you need to know in order to feel confident and well informed when taking your exam. While the content for this course is based on the National Pesticide Applicator Core Manual, it is greatly enhanced by illustrations, graphics, and the instructors personal experience in the industry. After completing this course, you will be extremely well prepared and ready to pass your National Pesticide Applicator Certification Core Exam. This 12-hour course qualifies as CEU's in states where required*.
What will be covered on the test?
Up-to-date pest management information and your responsibilities as an applicator
Six general pest management methods, and their application
"Integrated Pest Management (IPM)" solutions defined
Simplified federal pesticide laws and regulations that you will understand
"Restricted use" vs. "general use" pesticides
Learn to build an organized record keeping system
Pesticide label explanations for proper identification and use
Understand pesticide formulation and its effects
Common abbreviations for pesticide formulations. (e.g., WP or RUP)
Typical symptoms of pesticide exposure in humans and harmful effects
Hazard level classification including corresponding signal words
A complete guide to Personal Protective Equipment (PPE)
A clear understanding of environmental effects of pesticides
Proper transportation, storage, and security of pesticides
Emergency response and how to react
Choosing the proper pesticide and correct application procedures
Practice exam to test your knowledge
Who should take this online video course?
Anyone who is preparing to become a commercial or private pesticide applicator, and plans on taking the National Pesticide Applicator Certification Core Exam. This course will give you everything you need to know to pass the exam on your first try. It is also an awesome tool for pesticide applicators who would like to refresh their knowledge or need to complete CEUs.
*Please check with your state for current continuing education requirements.
This is the most thorough online pesticide exam prep available!