Stallcup's one of the nation's leading providers of electrical reference materials and training have recently published and released their long awaited 2014 edition of Onshore Electrical Requirements. This book is designed to fit the knowledge needs of electrical workers in the onshore oil, gas, and energy generation industries.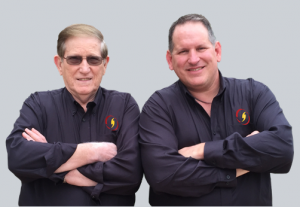 At 265 pages, this edition of the onshore electrical requirements book covers more standards and contains more illustrations than any previous publishing. Covering everything from basic electrical theory all the way to OSHA 1990.335 and grounding and bonding methods, this book is a great addition to any electrician's reference tool kit.
Onshore Electrical Requirements is only available through the interactive ECSTI Electrical Codes and Standards Training Institute library, giving user's access through any computer, tablet, cell phone, or mobile device. ECSTI Membership and Library have recently been awarded EC&M Magazine's Product of the year in the category of Training Software.
ECSTI offers a membership that gives electricians and contractors exclusive access to State approved Continuing Education Courses, a full library of Stallcup's Electrical Publications, as well as access to the best electrical training and education on the market. Our interactive video program puts the most reliable electrical information easily at your fingertips 24/7. To subscribe click here.