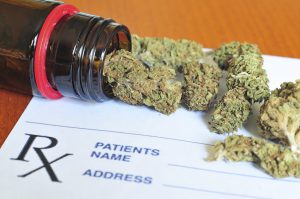 The Electrical Training Alliance, formerly known as the NJATC, is the main training and apprenticeship platform for Union Electricians of the IBEW. Through the law firm of Sherman Dunn, which has served as general counsel for the IBEW for nearly 60 years, a bulletin was released clarifying IBEW and National Training Alliance's stance on medical marijuana and it's use by electricians in the Union.
In their statement, the National Training Alliance references their longstanding substance abuse policy which does not protect an applicant or apprentice who tests positive for medical marijuana. This means that any electrical apprentice or applicant who tests positive for marijuana, under any circumstance, would be subject to suspension of duty and required to attend a rehabilitation program before re-entering the workplace. They also state that regardless of any state law, marijuana is still considered illegal at the Federal level. In their organization, federal law remains in control.
Marijuana is still considered illegal at the Federal level.
The bulletin also refers to the Colorado court case Coats Vs. Dish Case No. 13-SC-394. In this case, the state law provides that an employee cannot be terminated for engaging in any "lawful activities" while off premises. The case interpreted "lawful activities" to include those activities that are lawful under the state law (which deems marijuana lawful), and under federal law (marijuana is still illegal). According to this bulletin, any and all use of marijuana by IBEW apprentices or applicants going through the National Training Alliance is banned, and could lead to users being expelled from the program. To read the full bulletin released by the IBEW and National Training Alliance Click Here.
If you are planning a career in the electrical trades, you should know going in that medical marijuana will not be tolerated as a union member, regardless of the State's views.