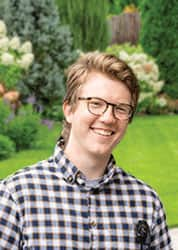 Nate Bortz
Nate is passionate about demystifying complicated licensing requirements for pesticide applicators. From certification renewal guides to clear and concise FAQs, Nate can help you understand how to obtain or renew your pesticide certification.
About Nate
Nate is an experienced copywriter with a knack for distilling complex technical information into easily readable content. He began his copywriting career in the concrete manufacturing industry, where he wrote about highly engineered concrete block products.
This experience made him comfortable scouring through detailed product sheets and state regulation documents to create understandable application guides and case studies. Now, he applies his technical research skills to create helpful pesticide certification and renewal resources for his readers.
As a writer for Certified Training Institute, Nate believes everyone has the right to know and understand how to start or advance their pesticide applicator careers. He also keeps pesticide professionals up to date on the latest industry trends.
Nate's Articles