How to Become a Qualified Pesticide Applicator in California
Published on November 13, 2023 by Michael Purser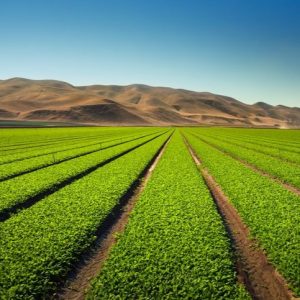 Pesticides include a wide array of chemicals designed to control all sorts of plant, insect, rodent and fungal pests. If misused, they can create a toxicity risk to humans, pets and the environment.
To ensure the responsible use of pesticides, California requires all pest control professionals to hold a pesticide applicator license, pesticide applicator certification or both. Here's what you need to do to become a qualified pesticide applicator in California.
Understanding Pesticide Regulators
There are two main groups associated with pesticide applicator licensing in California.
The first is the California Department of Pesticide Regulation (DPR). It manages all controlled pesticides in the state using a science-based approach to environmental protection and public health. It provides two main credentials to pest control professionals: the Qualified Applicator Certificate (QAC) and the Qualified Applicator License (QAL).
The second is the California Structural Pest Control Board (SPCB). Established in 1935, this regulatory body registers and licenses professional exterminators and pest control specialists who work in and around manmade structures and complexes.
In this article, we will focus on the QAC and QAL credentials offered by the DPR.
Eligibility and Prerequisites
A California QAC and QAL seem very similar. But there are a couple of key differences between the two.
The pesticide applicator's license is the best choice if you want to work as a commercial pest controller. The QAL allows you to apply pesticides while working for a licensed pest control business and supervise the pesticide applications made by other employees. The holder of a QAL can serve as the qualified person with a pesticide applicator license as required under FAC sections 11701 – 11711.
If you are an employee who may apply pesticides in the course of your job, but that is not your primary job duty, a QAC may be more appropriate. For instance, you may be part of a lawn maintenance business that sprays incidentally while landscaping. Or you could be a maintenance employee at a school district who sometimes works with pesticides on school grounds.
The eligibility requirements to obtain either credential are:
Be at least 18 years old
Submit an application
Pass required examinations (including the core examination and at least one category)
Pay all licensing and examination fees
Choose Your Category
With the vast number of chemicals, target organisms and use cases for pesticide application, no one test could possibly cover everything you need to learn during pesticide applicator training. To ensure that you are only being tested on the subjects relevant to your job, the DPR created various pest control categories. When you apply for your QAL or QAC, you must select at least one. You may choose more. Each one requires a test.
Categories are:
Category A: Residential, Industrial and Institutional
Category B: Landscape Maintenance
Category C: Right-of-Way
Category D: Plant Agriculture
Category E: Forest
Category F: Aquatic
Category G: Regulatory
Category H: Seed Treatment
Category I: Animal Agriculture
Category J: Demonstration and Research
Category K: Health Related
Category L: Soil Fumigation
Category M: Non-Soil Fumigation
Category Q: Maintenance Gardener
Before you apply for your pesticide license or start studying for your pest control exam, consider which categories you will need to study for.
Make sure to consider further subcategories, too. Subcategories include everything from sewer line root control to field fumigation. These smaller areas of study can enhance your knowledge of the larger categories and broaden your skill set.
Study and Prepare
The pesticide applicator license test demands careful study of complex and technical information. You will need to prepare carefully if you want to pass, especially on your first try. Plan ahead to master all required material before your exam.
The DPR offers a suggested study guide for the laws and regulations portion of the pesticide exam and the various category exams. The DPR site also offers further study aids for QAL or QAC exams. Those documents will assist you as you prepare for the test.
But there is an easier way to study. Skip the piles of boring government documents with the help of a convenient online exam prep course.
Certified Training Institute offers California exam prep courses that walk you through all the knowledge you will need to take your certification or licensing exam with confidence. Our exam prep courses include comprehensive online study guides that provide easy-to-understand breakdowns of major regulations. We can help simplify your application process and demystify the complex topics governing pesticide use in California.
Submitting Your Application
To become a qualified applicator, you must submit the proper paperwork and pay all the required fees. For the QAC, use this application packet. For the QAL, use this one. They contain detailed application instructions and the forms you must complete.
To be certified, you must pay a $40 application fee. The application fee for a pesticide applicator license is $80. The test comes with a $50 examination fee for the core portion, with an additional $50 for each category test you wish to take (to a maximum of three categories in one sitting). You have 12 months from the first date you scheduled your examination to pass. You will have to sit for a reexamination if you do not pass on your first attempt. Each new attempt does not reset the 12-month window.
The Certification Exam
Whether you are pursuing a QAL or a QAC, you will need to take a certification exam. You must score a minimum of 70% on the written exam to pass. The core portion is the same for both credentials — the laws, regulations and basic principles examination. Each category exam has a similar structure. You will be asked to correctly answer multiple-choice questions on your chosen topics.
In California, all pest control exams are administered by PSI. You must submit your application by mail to the DPR's Licensing and Certification Program. After your application, PSI will send you a candidate handbook and more information on how to choose your exam date, time and location. Testing will take place at an approved testing location.
Remember to study for your test with the help of our exam prep courses. We can help you meet the knowledge expectations for the California pest control license exam with our user-friendly online courses.
Training and Continuing Education
Your journey doesn't end after you get your initial QAC or QAL. The DPR requires additional pesticide applicator training on a regular basis to keep your skills sharp and help you keep up with developments in the pest control industry.
Every two years, you must renew your California pest control license or certificate. As part of the process, you must satisfy the continuing education training requirements associated with the QAC or QAL. For most qualified pest applicators, that means a minimum of 20 hours of CE, including four hours of law education. You only need 10 hours the first time you renew. That includes just two hours of law.
Certified Training Institute offers a full course catalog of DPR-approved continuing education courses. Our online pest control license courses include everything from a full 20-hour bundle to individual category CE credits.
Pick and choose the courses that you need and study at your pace from any device with an internet connection. We offer the most convenient way for you to complete your training hours — no classrooms or scheduling required. Log in and log out whenever you are ready to learn.
Conclusion
The process to obtain your California pest applicator certification and license is fraught with paperwork and fees. But that caution is well-warranted. Pesticides can be deadly to non-target animals, the environment and even people. It is important to ensure that every California pesticide applicator is well-prepared to safely use potent, toxic chemicals.
But you don't have to face all the red tape and tests alone. We are ready to help you prepare for your exam and stay up to date on your required training. If you have any further questions, consult our FAQ page for more information about license applications, tests and renewals for California pesticide applicators.
Sources:
United States Environmental Protection Agency. (2023, May 30). Types of Pesticide Ingredients. Retrieved from https://www.epa.gov/ingredients-used-pesticide-products/types-pesticide-ingredients
United States Environmental Protection Agency. (2023, October 4). Human Health Issues Related to Pesticides. Retrieved from https://www.epa.gov/pesticide-science-and-assessing-pesticide-risks/human-health-issues-related-pesticides
California Department of Pesticide Regulation. (2019, April). How does California regulate pesticide use? Retrieved from https://www.cdpr.ca.gov/docs/dept/factshts/main2.pdf
California Department of Pesticide Regulation. (n.d.). Qualified Applicator Certificate. Retrieved from https://www.cdpr.ca.gov/docs/license/qac.htm
California Department of Pesticide Regulation. (n.d.). Qualified Applicator License. Retrieved from https://www.cdpr.ca.gov/docs/license/qal.htm
California State Legislature. (2022). CA Food & Agri Code § 11701 – 11711. Licenses and Permits. Retrieved from https://leginfo.legislature.ca.gov/faces/codes_displayText.xhtml?lawCode=FAC&division=6.&title=&part=&chapter=4.&article=1
California Department of Pesticide Regulation. (2020). Laws and Regulations Study Guide 2020. Retrieved from https://www.cdpr.ca.gov/docs/license/pubs/laws_regs_study_guide.pdf
California Department of Pesticide Regulation. (2020, September). Suggested Study Material Source List. Retrieved from https://www.cdpr.ca.gov/docs/license/studymat/qac_and_qal_study_material.pdf
California Department of Pesticide Regulation. (2021, November 19). Department of Pesticide Regulation (DPR) Licensing and Certification Program Examination Information. Retrieved from https://www.cdpr.ca.gov/docs/license/exam_sched.pdf
California Department of Pesticide Regulation. (2023, July). Qualified Applicator Certificate Packet. Retrieved from https://www.cdpr.ca.gov/docs/license/app_packets/qac_v2.pdf
California Department of Pesticide Regulation. (2023, July). Qualified Applicator License Packet. Retrieved from https://www.cdpr.ca.gov/docs/license/app_packets/qal_v2.pdf