Pesticide Applicator Continuing Education
Renewal Deadline:
Applicator certification operates on a three-year schedule with the current cycle ending 6/30/23.
CE Requirements:
Continuing education requirements differ by category. Click here for details.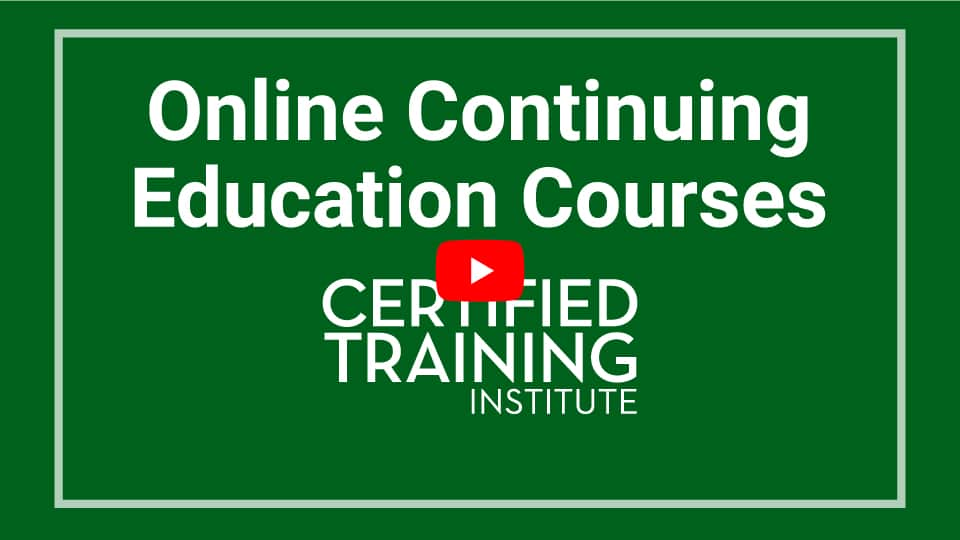 All classes are approved as "external" training. You cannot complete all of your CE in one year unless you were licensed in the final year of a cycle.
» View Tennessee Pesticide Applicator Continuing Education Requirements
Agricultural (CO1)
Certified Between 7/1/20 & 6/30/21 - 18 pts
Certified Between 7/1/21 & 6/30/22 - 12 pts
Certified Between 7/1/22 & 6/30/23 - 6 pts
Certified on or after 7/1/23 - Rollover to 2026
Forest Pest Control (CO2)
Certified Between 7/1/20 & 6/30/21 - 12 pts
Certified Between 7/1/21 & 6/30/22 - 8 pts
Certified Between 7/1/22 & 6/30/23 - 4 pts
Certified on or after 7/1/23 - Rollover to 2026
Ornamental & Turf (CO3)
Certified Between 7/1/20 & 6/30/21 - 18 pts
Certified Between 7/1/21 & 6/30/22 - 12 pts
Certified Between 7/1/22 & 6/30/23 - 6 pts
Certified on or after 7/1/23 - Rollover to 2026
Seed Treatment (CO4)
Certified Between 7/1/20 & 6/30/21 - 18 pts
Certified Between 7/1/21 & 6/30/22 - 12 pts
Certified Between 7/1/22 & 6/30/23 - 6 pts
Certified on or after 7/1/23 - Rollover to 2026
Aquatic Pest Control (CO5)
Certified Between 7/1/20 & 6/30/21 - 12 pts
Certified Between 7/1/21 & 6/30/22 - 8 pts
Certified Between 7/1/22 & 6/30/23 - 4 pts
Certified on or after 7/1/23 - Rollover to 2026
Right-of-Way (CO6)
Certified Between 7/1/20 & 6/30/21 - 18 pts
Certified Between 7/1/21 & 6/30/22 - 12 pts
Certified Between 7/1/22 & 6/30/23 - 6 pts
Certified on or after 7/1/23 - Rollover to 2026
Industrial, Institutional, Structural, & Health-Related Pest Control (CO7)
Certified Between 7/1/20 & 6/30/21 - 30 pts
Certified Between 7/1/21 & 6/30/22 - 20 pts
Certified Between 7/1/22 & 6/30/23 - 10 pts
Certified on or after 7/1/23 - Rollover to 2026
Public Health ( CO8)
Certified Between 7/1/20 & 6/30/21 - 18 pts
Certified Between 7/1/21 & 6/30/22 - 12 pts
Certified Between 7/1/22 & 6/30/23 - 6 pts
Certified on or after 7/1/23 - Rollover to 2026
Demonstration, Research, and Regulatory Pest Control (C10)
Certified Between 7/1/20 & 6/30/21 - 18 pts
Certified Between 7/1/21 & 6/30/22 - 12 pts
Certified Between 7/1/22 & 6/30/23 - 6 pts
Certified on or after 7/1/23 - Rollover to 2026
Wood Preservatives (C11)
Certified Between 7/1/20 & 6/30/21 - 9 pts
Certified Between 7/1/21 & 6/30/22 - 6 pts
Certified Between 7/1/22 & 6/30/23 - 3 pts
Certified on or after 7/1/23 - Rollover to 2026
Pesticide Dealer (C12)
Certified Between 7/1/20 & 6/30/21 - 18 pts
Certified Between 7/1/21 & 6/30/22 - 12 pts
Certified Between 7/1/22 & 6/30/23 - 6 pts
Certified on or after 7/1/23 - Rollover to 2026
Antifouling Marine Paint (C13)
Certified Between 7/1/20 & 6/30/21 - 9 pts
Certified Between 7/1/21 & 6/30/22 - 6 pts
Certified Between 7/1/22 & 6/30/23 - 3 pts
Certified on or after 7/1/23 - Rollover to 2026
Microbial Pest Control (C14)
Certified Between 7/1/20 & 6/30/21 - 9 pts
Certified Between 7/1/21 & 6/30/22 - 6 pts
Certified Between 7/1/22 & 6/30/23 - 3 pts
Certified on or after 7/1/23 - Rollover to 2026
Sewer Line Treatment (C16)
Certified Between 7/1/20 & 6/30/21 - 9 pts
Certified Between 7/1/21 & 6/30/22 - 6 pts
Certified Between 7/1/22 & 6/30/23 - 3 pts
Certified on or after 7/1/23 - Rollover to 2026